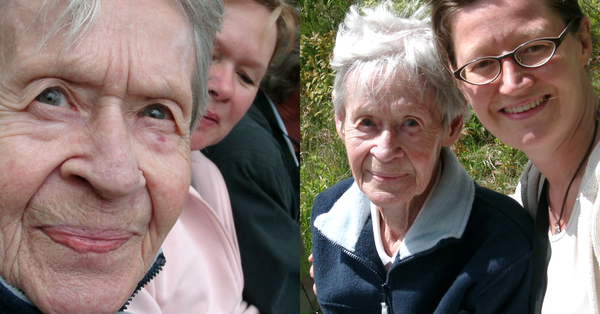 It's funny how strongly I connected to my grandma Anna-Lisa - it was like we were one and the same person, born to live out different decades. When she died I felt like the earth opened beneath me and threatened to swallow me whole, like I had no ground to stand on anymore, like my connection to this world was gone. Even these theatrical words don't do the real feeling any justice.
I wrote the lyrics for "Who" in her rememberance some time after she was gone. We recorded the song on Johanna Schmidt's Steinway and she also played the beautiful viola and violin, arranged by Stefan Michalke. We only did two or three takes 'cause it was so hard to sing, the first time I choked on the words.
My niece Ella and I have the same inexplicable, deep connection. One day she might write a song about me, maybe.