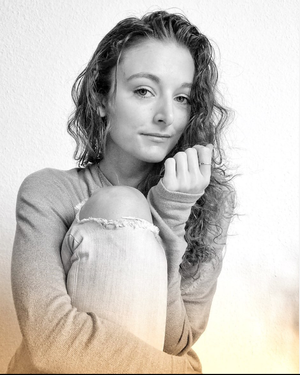 (by Svan, social media promoter for Pia Fridhill) This is a very special time for me because we're officially releasing "I still dance" via Pias website! The story behind the song?
Back in September 2020 I asked Jens if he could send me the guitar chords for his song "Summer Breeze", as I really love this song and wanted to try to make my own cover version out of it. In this course I sent them both some clips of me singing. Apparently they liked it!
A few days later I got an email from Jens saying "Hey, do you mind if I write a song for you?". What would have been your answer? I mean heeeellloooo? Noone's written a song for me since I was 14. Then Jens wrote "I still dance", a song with a melancholic melody and lyrics that question life and what's happening around us these days but also include the will to never give up.
So that was totally my jam! I instantly loved it and we performed it for the first time together at my main workplace (the Culturecafé Komm du in Hamburg) where we met about 1,5 years ago. Since then, I've visited the two of them (and Emma of course!) to record the song. I hope you love it as much as I do, because I totally do!
Oh and another fun fact: My love Tilo Wachter actually (as a surprise organised by Pia) contributed his beautiful Hang drum / Hand Pan sounds which makes it an even more special song to me now! 
Download 'I Still Dance' - you set the price!