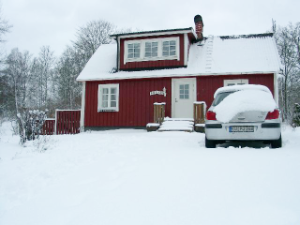 In 2005/2006 Jens had a sabbatical from his job as an English & Spanish teacher in Mönchengladbach, Germany. This is when we moved from Cologne to Kall in the German Eifel where we live now but first, we tried living in my home country, Sweden. In the middle of winter we rented a summer cottage - isolated like one! - and spent a couple of months exploring the possibilities of new jobs for us both.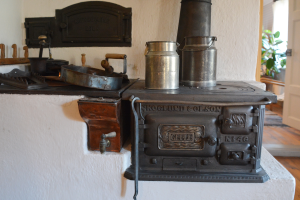 And then the power went out! For three whole days we cuddled up, feeding both the fireplace and the cast iron oven to keep us warm. Candle lights and tea lights were lit everywhere and we had no internet, TV or other distractions to keep us busy. In this peaceful, snow subdued seclusion we sat down and wrote Maybe Things Will Be Better and Time, titles that presented themselves perfectly to this setting. 
And if there was eternity
and all things were possible 
and all love
Is there a place where time doesn't exist?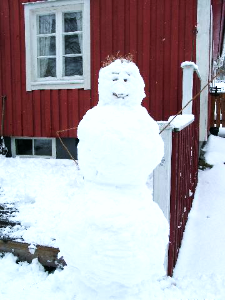 Jens birthday happened to sit right in the middle of this power outage. I had set my mind to fixing him breakfast in bed so I got up early to fire up the iron cast oven - a beautiful piece from the 1920s - in order to heat up water enough to at least make him a cup of coffee. It took me 45 minutes to get the water boiling during which Jens repeatedly shouted from the sleeping quarters on the second floor: - Can I come down yet? 
As it were, we ended up living in Kall, Germany instead. Not because the Sweden stay was traumatic in any way - it was great - but rather because job opportunities and culture life are more diversified on the continent.
The songs were recorded on the album SONGBOOK with the Pia Fridhill Trio.