How a blues samba with a message was born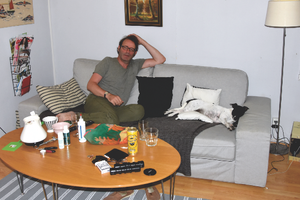 Because I'm Swedish and we live in Germany, we spend our summer holidays in a small red summer cottage in Sweden. It's pretty close to my family so that everyone - and I mean EVERYONE - can come over at any time and visit us. 
At the beginning of our 2018 summer vacation we had people over for 12 days and nights straight, without any time to ourselves. Brothers, Sisters, Friends, Kids and Uncles - I loved it - but my husband wasn't that happy, being overworked and in dire need of a serious time out. 
So I sent them away:  "Go take a photo of a tree or something, but get out" I said nicely enough, I think. 
Alone at last we collapsed on the sofa at 3 o'clock in the afternoon, the sun shining brightly outside. And yes, we turned on the telly and watched a teen vampire movie set in New Orleans. At one point a swamp boat captain turns to the vampire hunting teenagers and says: "You know, you gotta laissez les bons temps rouler, man" with a drawling southern accent. 
"WHAT did he just say?" I said to Jens. "I think he said Let The Good Times Roll in cajun French" he replied. "That's a thing there, you know, for the Mardi Gras festival."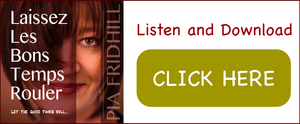 "Laissez Les Bons Temps Rouler" has a nice rhythm to it and is fun to say with an American accent so by the time my family returned, the song was already there, a blues-samba about how we humans are afraid to welcome anything or anyone who is different. Suspiciously we deny and simplify, start wars and fight over things that don't matter. Black, White, Queer or Straight. Stupid, Smart, Religious or Atheist. 
"Set your differences aside and come with us for the ride. Feel the liberation, exaltation…"
Laissez Les Bons Temps Rouler
---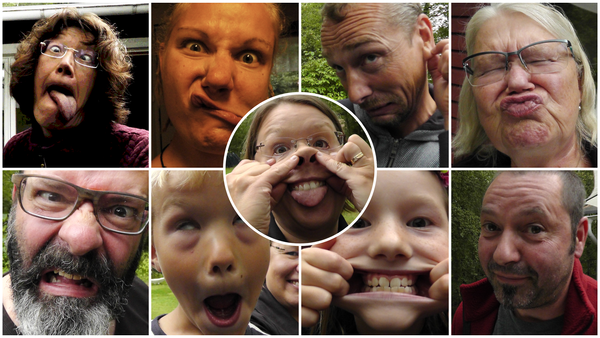 Grimace Contest @ Friends & Family Visit in Sweden, 2018 - Love you guys!! ❤️❤️❤️