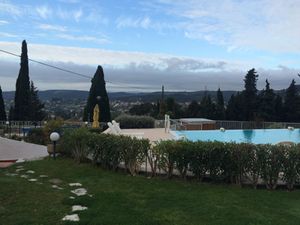 (by Pia Fridhill) More seldom than not I read a book that I'll never forget, a book that touches the innermost of my being, either with its poetic and beautiful language like Alice Walkers 'The Color Purple' or with its powerful philosophical message like Aldous Huxley's 'Brave New World'. Somehow it's hard to come by books of that caliber nowadays but then suddenly it happened: I found 'All The Bright Places' by Jennifer Nieven.

I read this story about two suicidal youngsters while on a holiday trip to France in April 2016. In saving each other from taking their lives a love story begins, one which beautiful prose accompanied me through the lush nature of Provence. It was so catching had to copy some of the passages into my red little pocket notebook like, for example,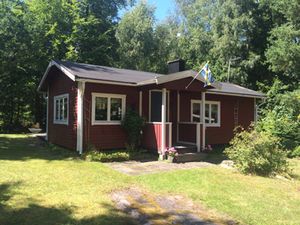 'May your eye go to the sun, to the wind your soul' which I found out is actually quoted from an ancient, Vedic hymn, but author Jennifer Nieven then elegantly adds 'You are all the colors in one, at full brightness', something which I think I'll only be able to come up with in my next life as a serious author.

A few months later, in the summer, we went to my home country Sweden and stayed for a couple of weeks in a traditional Bullerby cottage in the south archipelago of Sweden. My family lives there and we spent much well needed time doing absolutely nothing but sleep, swim, eat and being together, NOT writing songs! I often find that songwriting is a process that comes most naturally when in a certain state of mind,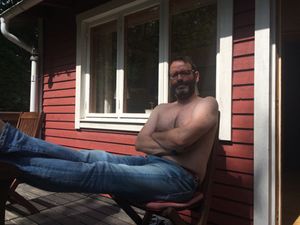 a state which is definitely not stressed, washed-out and weary.

Jens and I are certain to enter that state after a period of recreation so towards the end of our stay, when our pianist Stefan Michalke came visiting, we sat down with some chord progressions Jens had collected while watching football - he likes to do that - and tried to make it work. Although the notes from 'All the bright places' would suit the song perfectly, it proved much harder to put them together than I would have thought. For some reason I kept stumbling on the syllable distribution, but with Jens' help we found an unusual way of beginning the first verse and from there on it worked.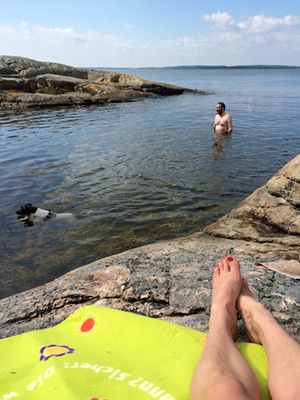 The first hook line 'The way you look at me' ended up in the bridge and the second 'as if there's only me, only me, mmm' in the refrain. The 'mmm' made me really proud since it was the first time I'd allowed myself to NOT sing a real word but a sexy, innocent 'mmm' - I kinda like that. Much later, when we started arranging the song for the studio recordings, we came up with the idea to give the song a Santana feel. Adam Rafferty managed that pretty dead on with a distorted guitar solo that starts in the middle of the song after a rather neat bossa section.

We allowed ourselves a looooong 70s style solo outro with Stefan and Adam duelling the Grand Piano verus distorted electric guitar round after round after round. It was difficult for me in the studio to decide where to fade it out since they played so brilliant so it ended up pretty long, but I love it. The song has taken on a sunny, breezy quality that feels like a California afternoon radio broadcast - a bit like a summer holiday in Sweden actually! Hope you like it.